vr tEKNOLOJİ
WHAT IS PERWATCH?
Perwatch analyzes the collected tracking data in the most beneficial way for you. It allows you to access accurate and personalized data that is not available in any application, with benefit/loss analysis customized for your company.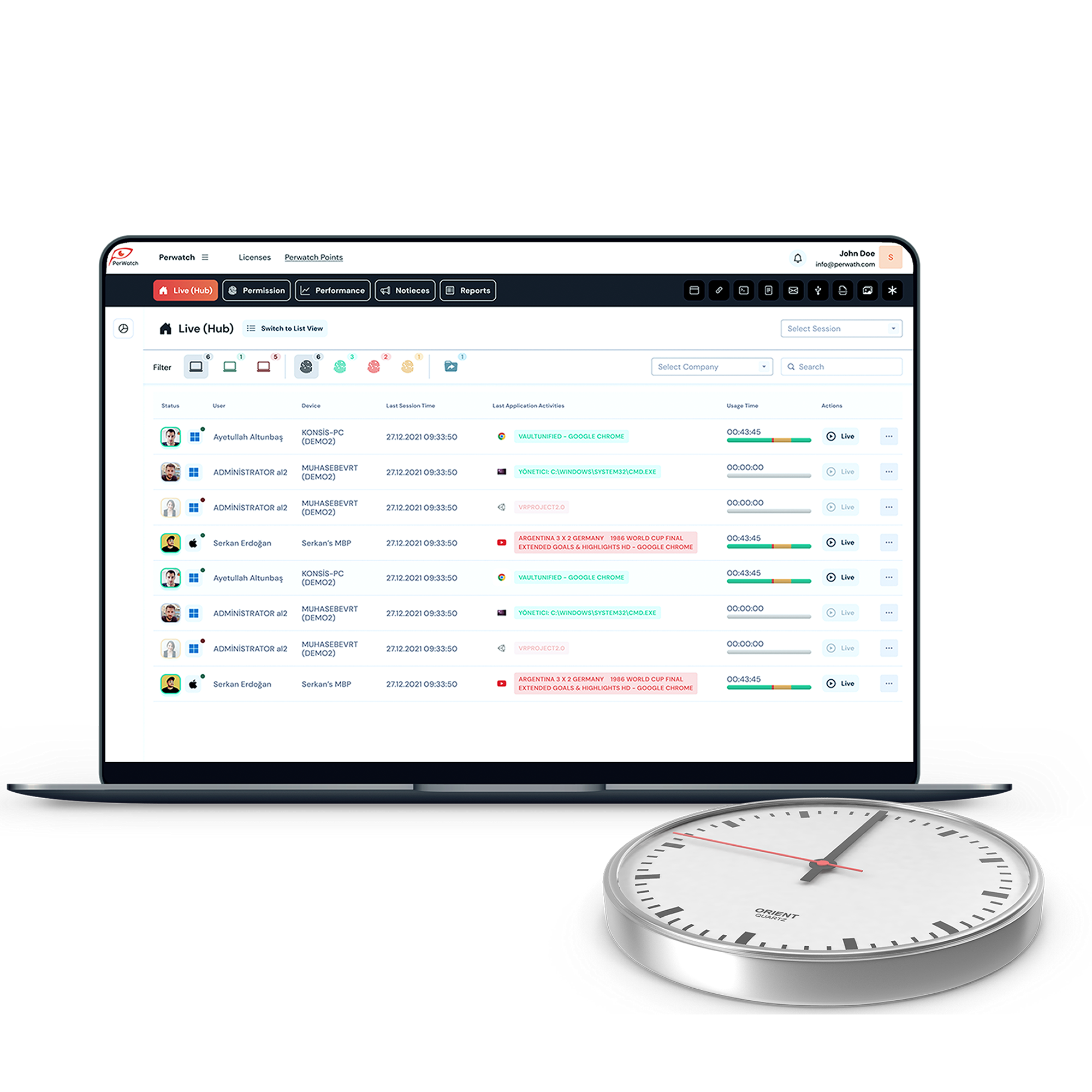 Employee Monitoring Software
Increase Your Firm Productivity And Protect Important Data;

You can monitor the performance of all your employees from a single panel, wherever they are in the world. With our advanced tracking application, you will be informed about the actions of your employees instantly. You can also ensure data protection while tracking productivity.
Analyze, Increase Productivity and Efficiency;
In order to withstand the increasing competition between companies, it is necessary to work with the right team. With the spread of new methods such as remote working and hybrid working, it is increasingly necessary to use time tracking and computer activity tracking programs in order to obtain productivity analysis reports quickly and accurately. Perwatch allows you to detect unproductive time in your organization and identify applications and processes that reduce productivity. It plays an important role in increasing productivity by presenting your team's individual performance analyzes in detail.

GDPR Compliance
GDPR Compliant Records Management;
With file tracking, USB memory management, E-mail tracking and Detail URL log recording in Perwatch, it can respond to most of the IT requirements that need to be applied due to GDPR with a single application. Thanks to the time-stamped database, it can meet your historical log needs when needed, with detail logs that can be downloaded at any time.

Record Detailed Actions Within The Company And Review As Needed;
Company managers need fast and continuous access to information. It is very important to get detailed usage data retrospectively in an investigation regarding an internal threat or, if requested by legal authorities. Being able to access the LOG records is very important for quick resolution of potential disputes or internal threats. Perwatch can offer you most of the raw logs you need at any time.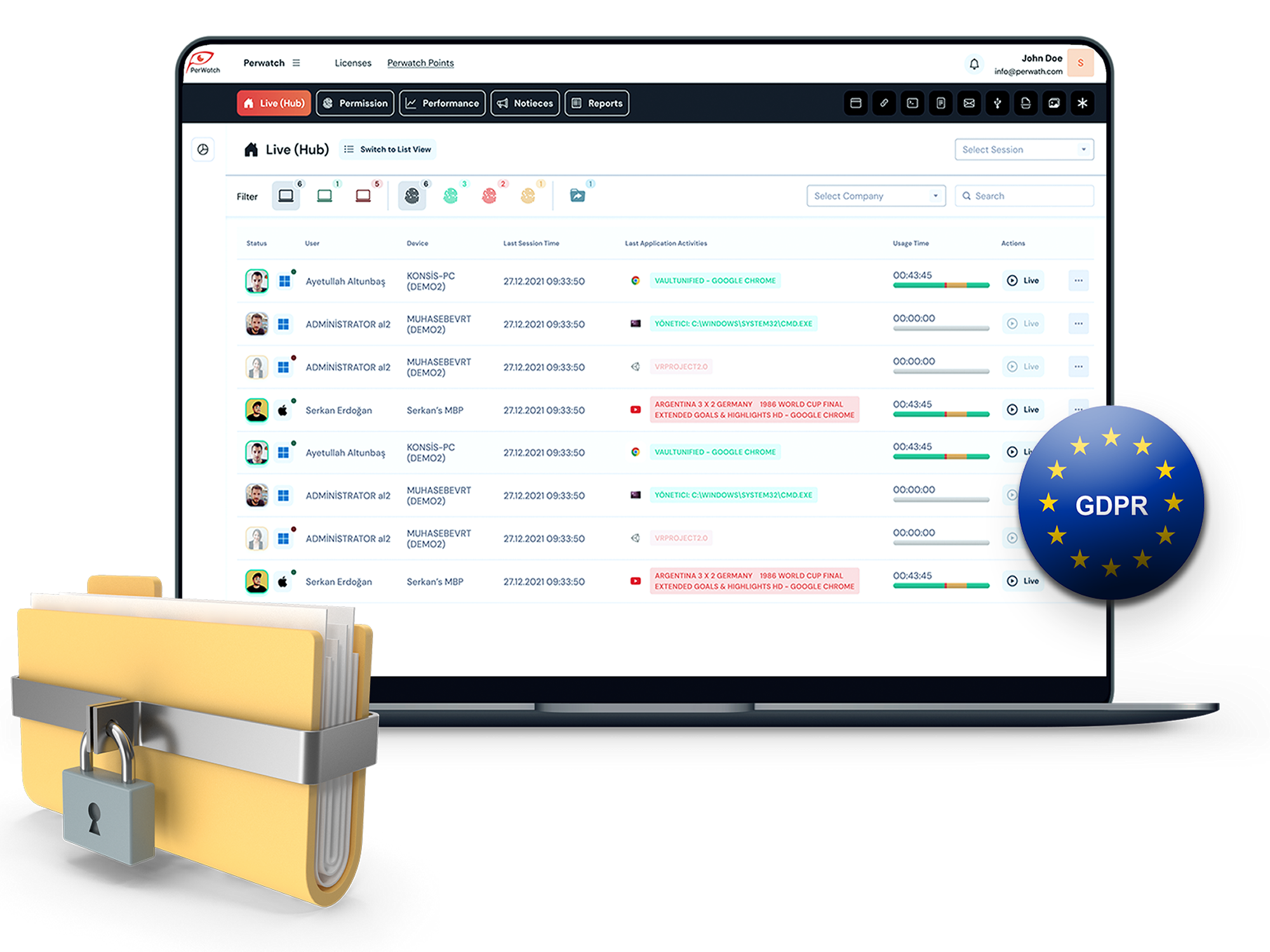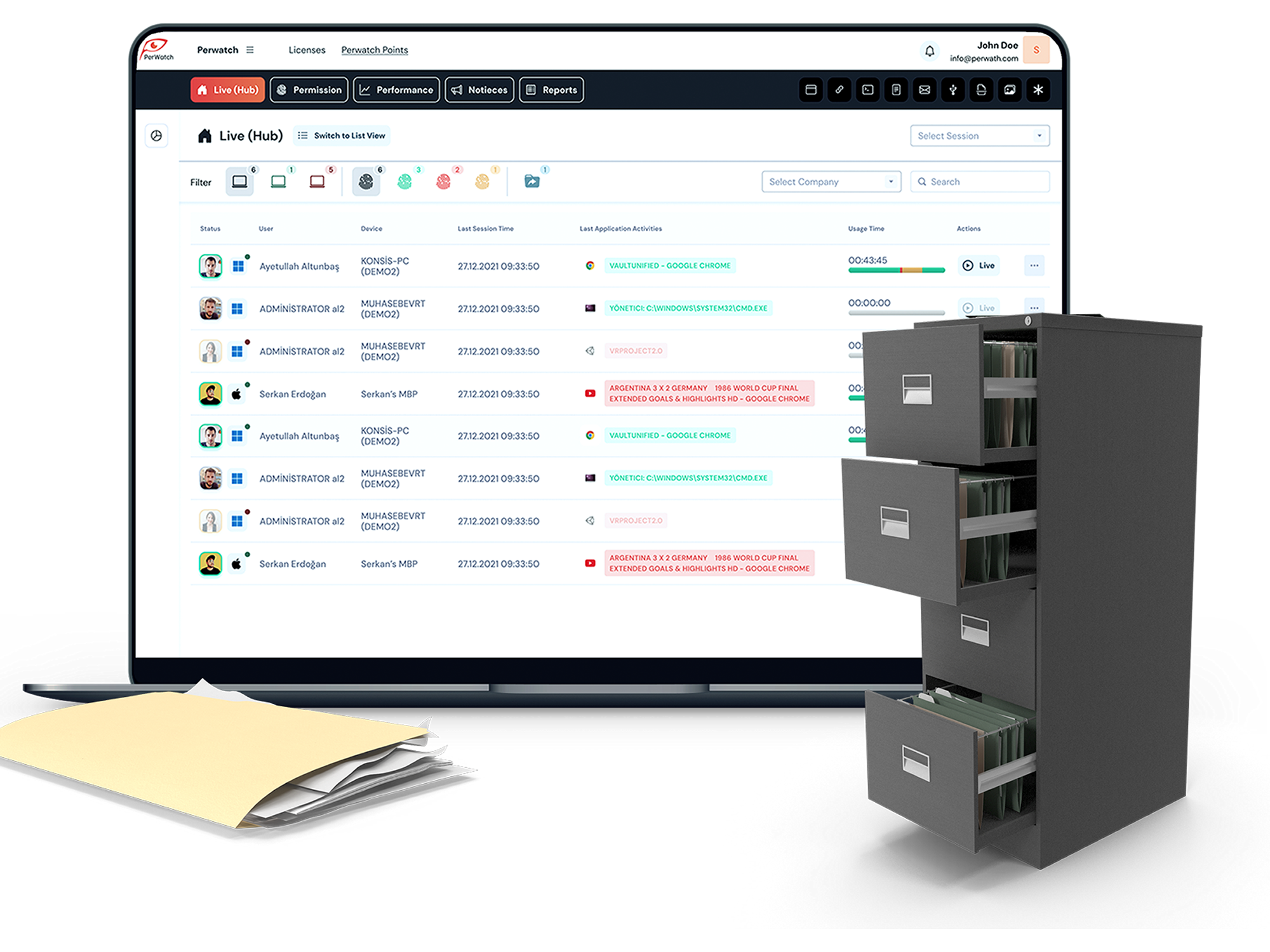 HR Management Tools
Verified Reports for HR Department;
The use of tools necessary to get employee tracking right has become almost essential for realistic productivity analysis. With the increase in remote working or hybrid working methods in companies, it has become increasingly difficult for the HR department to control productivity and make the most necessary KPI analyzes. HR managers need to measure the right job and working quality quickly and ensure that the company invests in the right personnel by creating a relationship of trust between the employee and the company. Perwatch offers the most suitable solution for fast and verified proof-of-work tracking and personnel productivity analysis needs to meet these needs.
Attendance Tracking;
Knowing when employees start work is very important to make an accurate productivity analysis. With Perwatch you can find out when the user actually started work. It is very important to make a realistic analysis to determine the first active time during the day, the breaks during the day or the periods of inactivity. With Perwatch, you can track attendance and access the necessary reports without wasting time.

IT Resource Management

We are aware that IT managers and teams get through tough jobs;
Today, with the digitalization of every system in companies, the workload of IT managers is increasing day by day. Growing servers, operating system problems, security concerns, backup system and network topologies already occupy most of the day. In addition, the maintenance and installation processes of software that are constantly added to the system can sometimes increase the pressure on the team. We know this because there are many IT executives among Perwatch founders and directors. For this reason, while developing our application, we have added many features and methods aimed at making your work easier. While producing the necessary data for HR, we will continue to develop tools for the needs of the IT team.
Active Directory Integration;
Native AD integration. This is the way. You install the Agent and if an Active Directory user logs into the computer, it instantly integrates into Perwatch. That's it. This is possible because Perwatch connects to user sessions. For Perwatch, the user's session becomes active for tracking and licensing operations instead of the computer hostname. In this way, even if the user logs in from another computer, the follow-up chain of that person continues without interruption. Even if the computer is formatted, it is not a problem. Joining the system to the AD structure and reinstalling the Perwatch tracking application is enough to start the tracking from where it left off.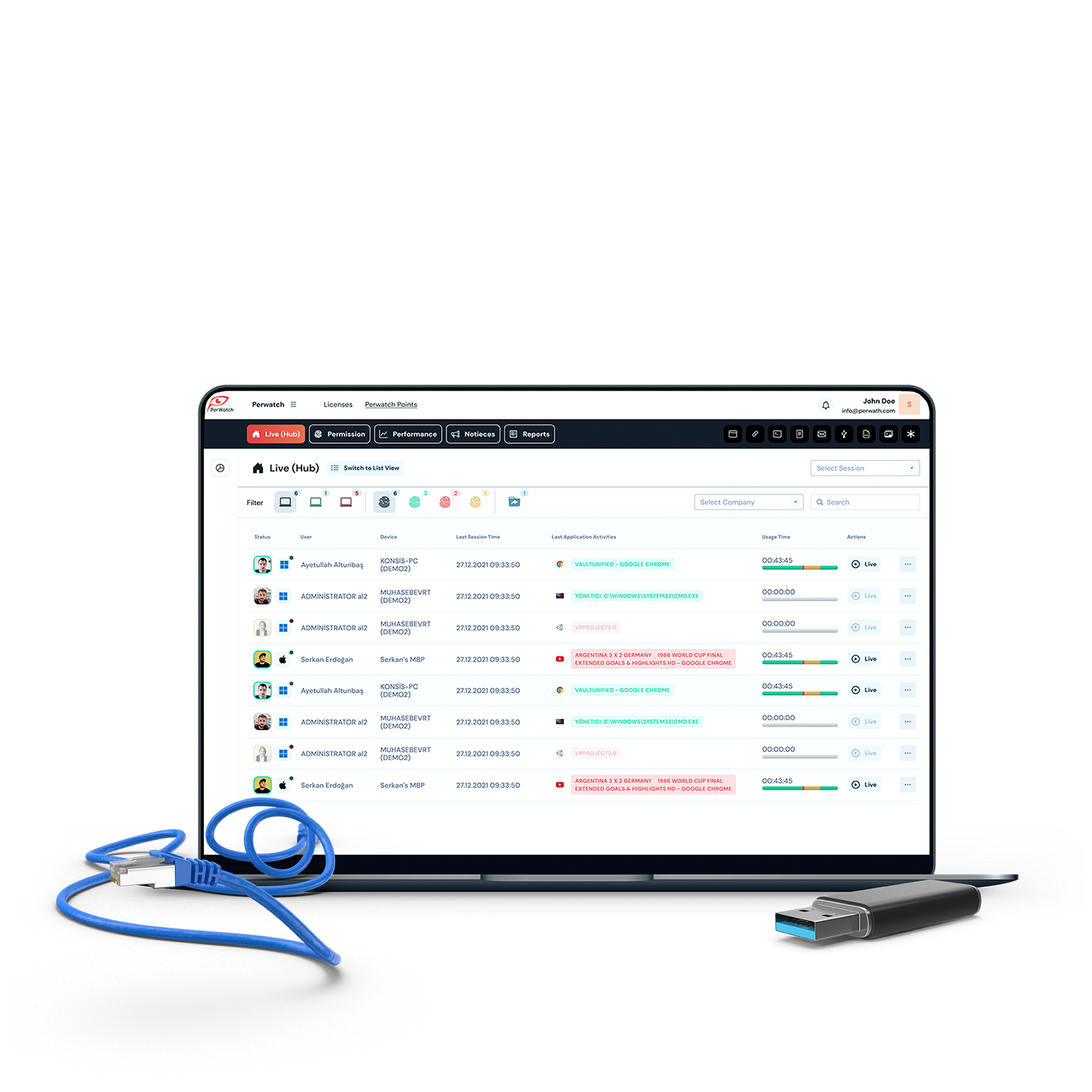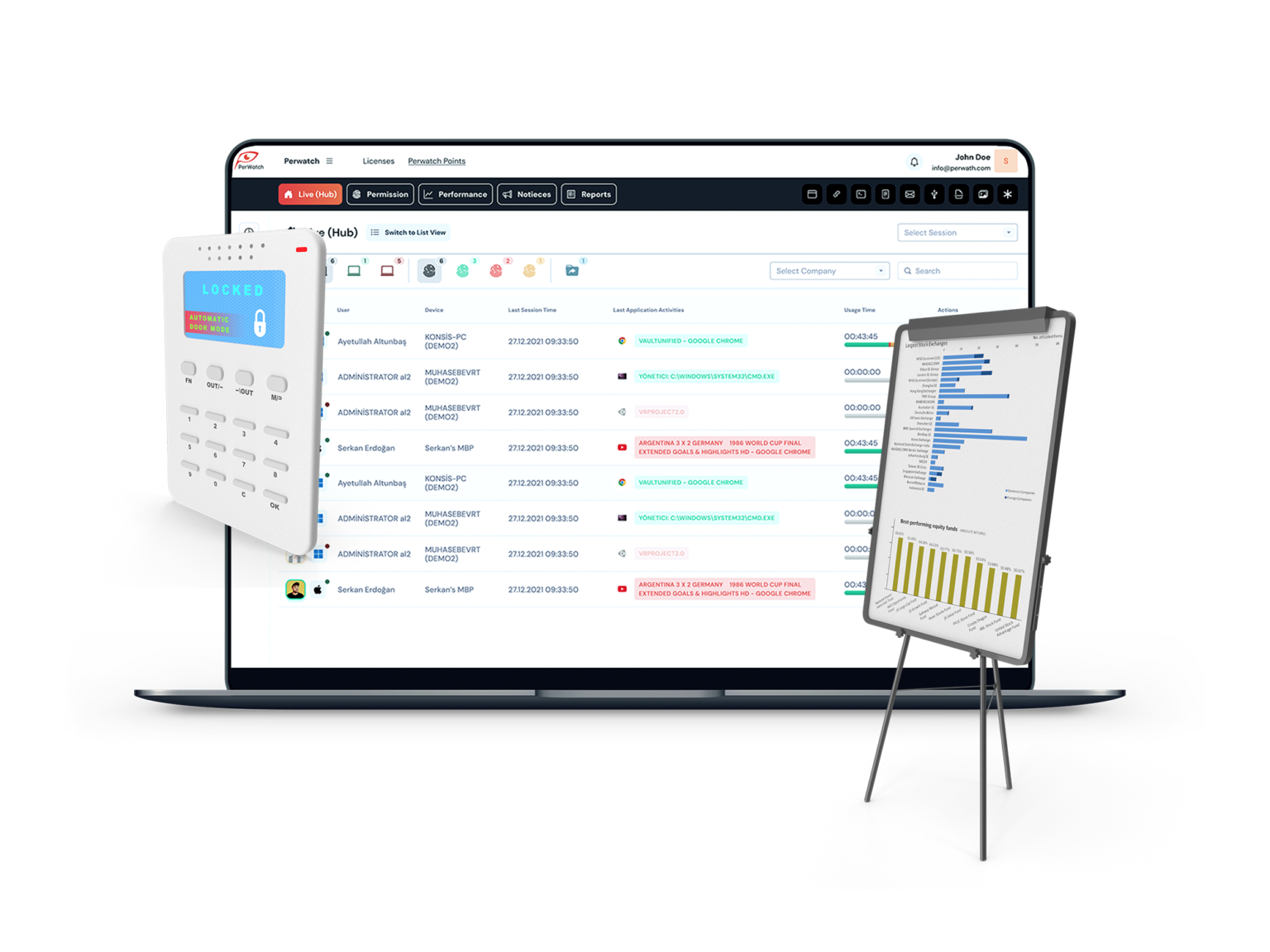 WorkForce Management
Analyze, Increase Productivity & Efficiency with Realistic Data
Perwatch allows you to detect unproductive time in your organization and identify applications and processes that reduce productivity. It provides you with a detailed analysis of your team's individual performance and plays an important role in increasing productivity. You can monitor your company's productivity and information security instantly, whether with live screens or automatically prepared and sent reports.
Verified Proof of Work;
Measuring the work quality of employees has become a necessity for all companies that want to grow and need the right team. There are powerful modules within Perwatch to measure employee performance and productivity during working hours. By monitoring the computer activities of the employees, instant time tracking and performance analyzes of the white-collar personnel can accessed and their productivity can be determined instantly. With image processing and face recognition technologies, productivity analyzes of blue-collar personnel can monitored instantly and productivity analyzes can be made in wide range areas. Perwatch can create verified proof of work based on real data, not guesswork.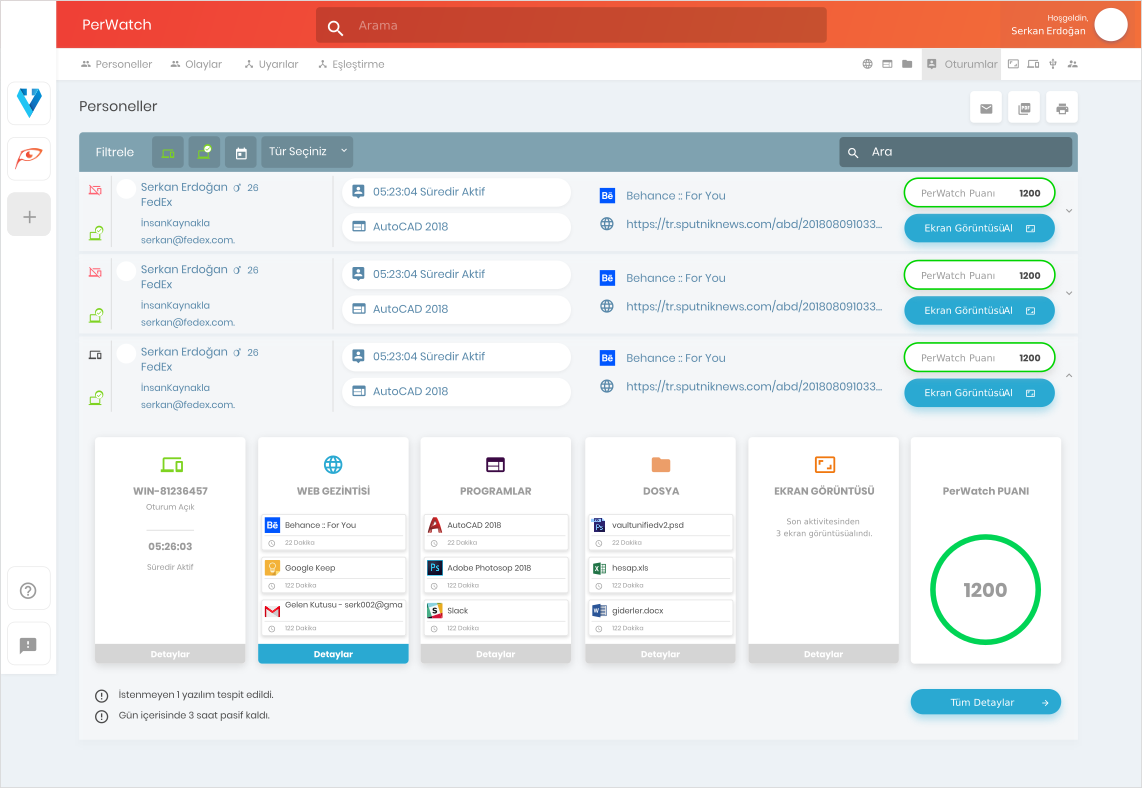 GENERAL ACTIVITY TRACKING
General tracking system where you can see all the activities of the user instantly. From folders to titles, from the programs used to which sites you visit, you can follow all the special information here.


✪ It offers detailed tracking advantage.
✪ It acts as the hub where all computer activity is gathered.
✪ It gives you a wide range of information, such as the folder entered, the file or program used.
✪ With a detailed information structure, reports specific to each user can be accessed.
✪ Filtering can be done on the basis of Date/Hour/Minute.
✪ Search sections can only be searched for specific content.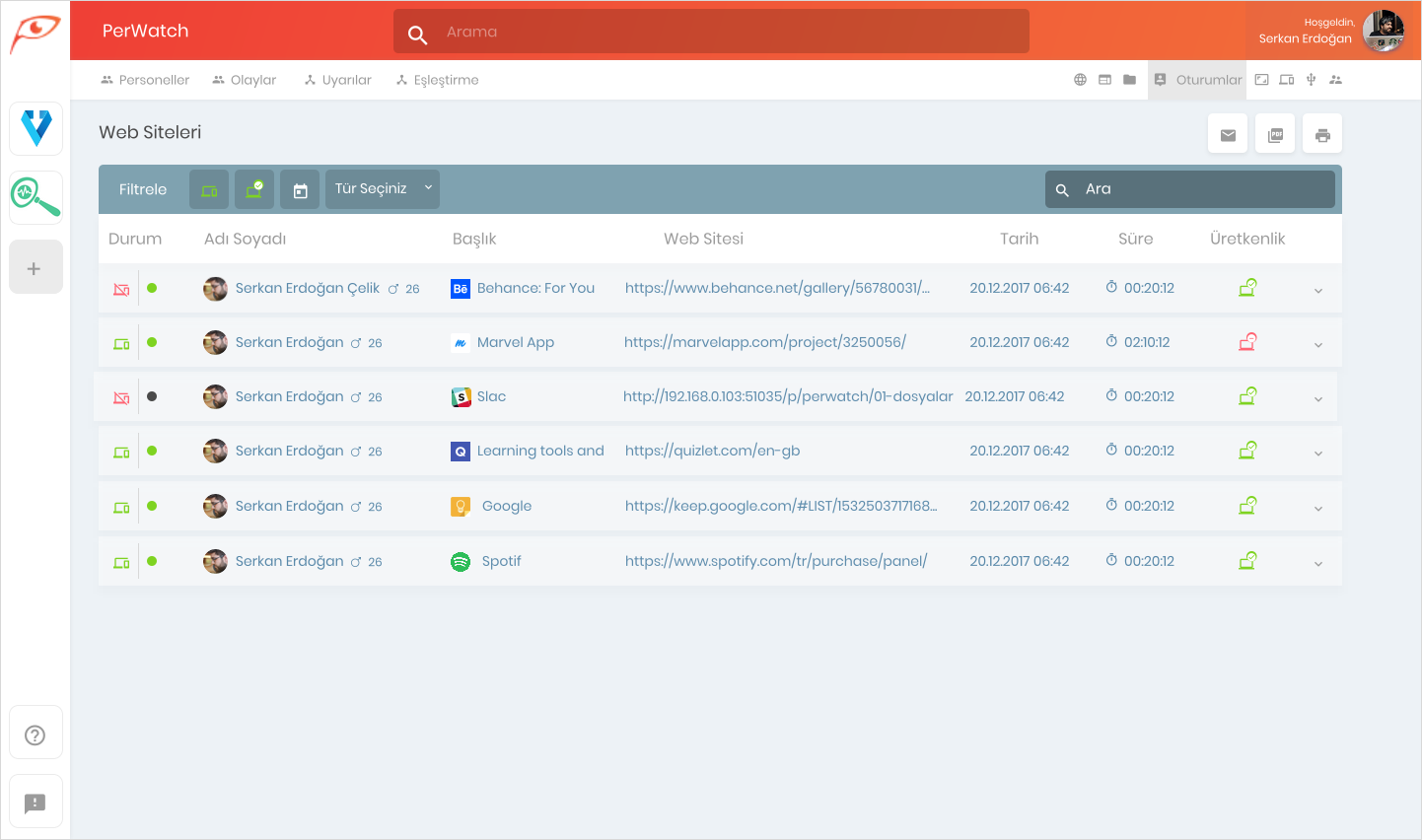 INTERNET ACTIVITIES
Users' internet activities are recorded according to page titles, full URL address and time spent. With Perwatch, you can access not only the title information, but also the full web address.

✪ With live site monitoring, it is seen which site time is spent.
✪ You can go to the monitored website with a single click.
✪ The exact URL that the user entered is listed.
✪ It puts you one step ahead for SIEM or 5651 compliance.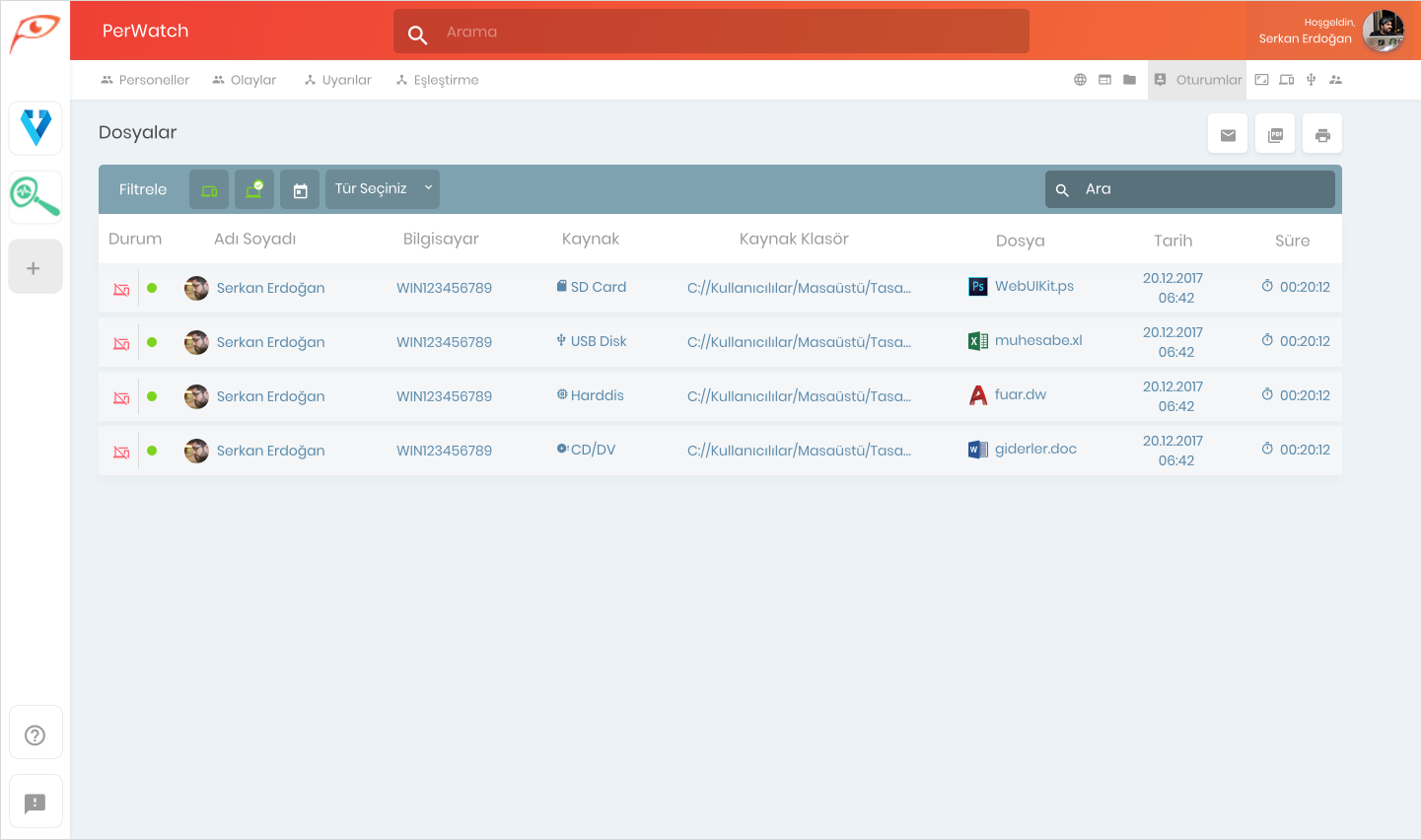 USE OF THE PROGRAM
Which program is actively used and how much is recorded. It gives you precise results about the activity with the title and immutable signature of the program.

✪ It gives you precise information about which user uses a program and how much.
✪ If you want, daily total or detailed usage report can be obtained.

✪ Since the program operates according to its signature, it has the quality of evidence in legal problems.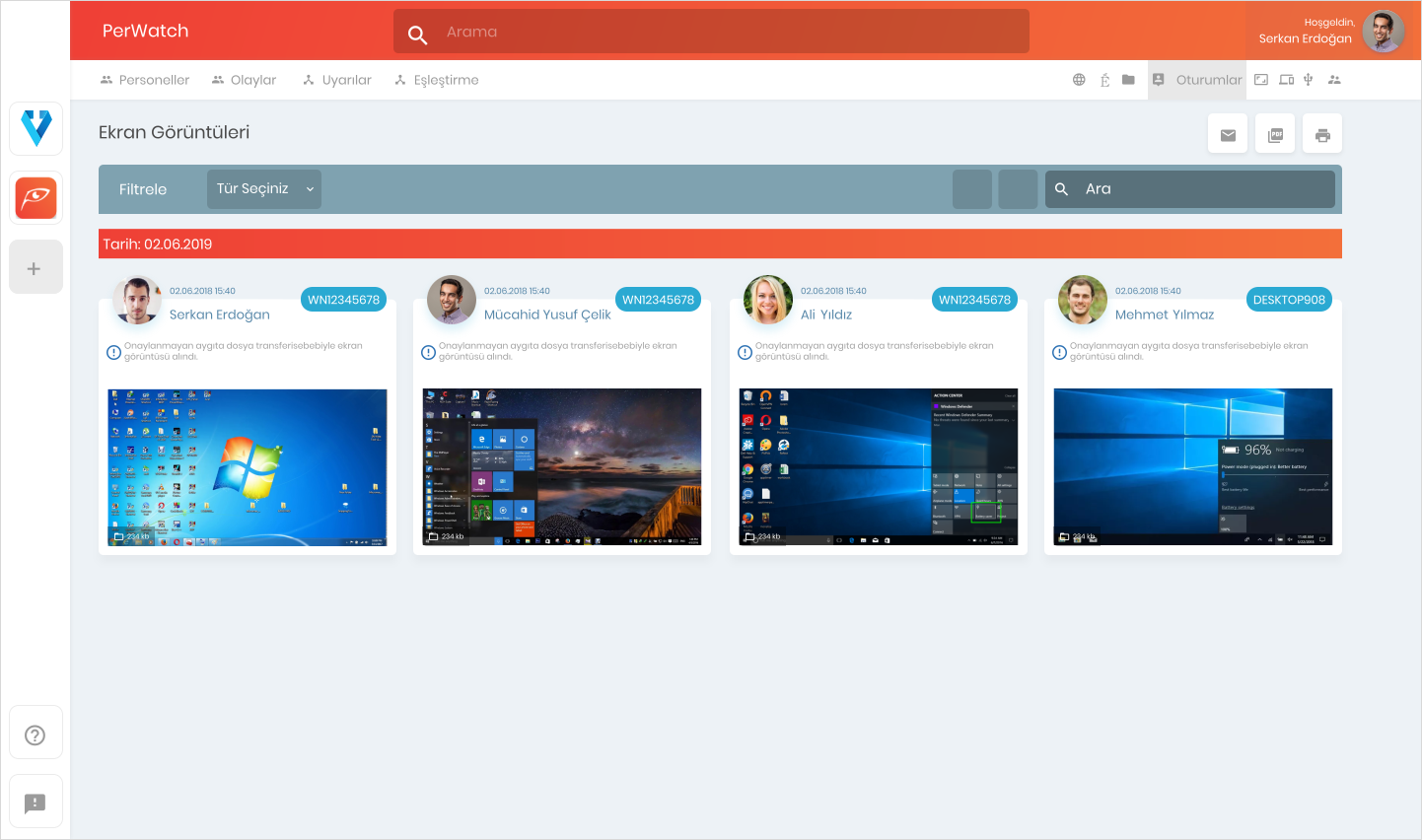 SCREENSHOT
Screenshots of the users you choose can be taken manually, depending on the duration or a task. Screenshots taken include detailed information such as device/personnel, date, time and reason for taking.

✪ It allows taking screenshots with one click.
✪ Recorded screenshots can be viewed with time and person filters. 
✪ Automatic screenshots can be taken depending on the rule or time.
✪ The screenshots taken are kept together with the identifying user and date information.
✪ By using DLP plugins, it can be legal proof with date signature.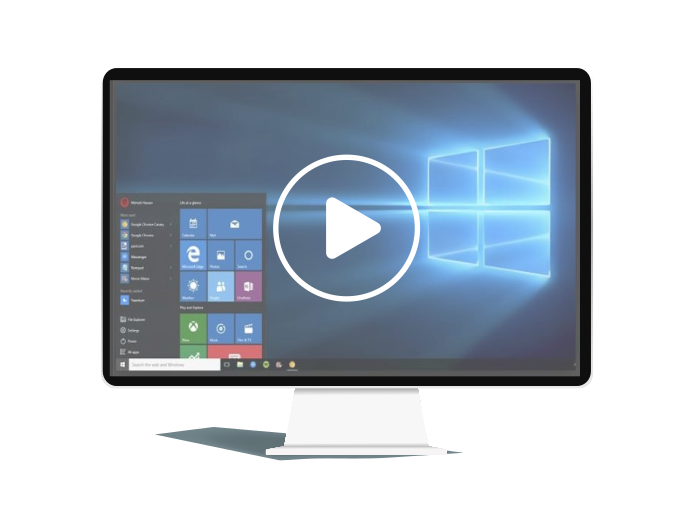 REMOTE MONITORING
You can follow user screens instantly and get faster results for performance and quality processes.

✪ It connects to the user screen with a single button.
✪ It can be used on any device or platform as it works on a browser.
✪ Monitoring can be done without installing any additional programs.
✪ There is no indication on the computer screen that the viewing has started or continues.
✪ According to the purchased package, computer intervention can also be done if desired (Full remote desktop).
✪ With user authorization, it can be determined who will view which screens.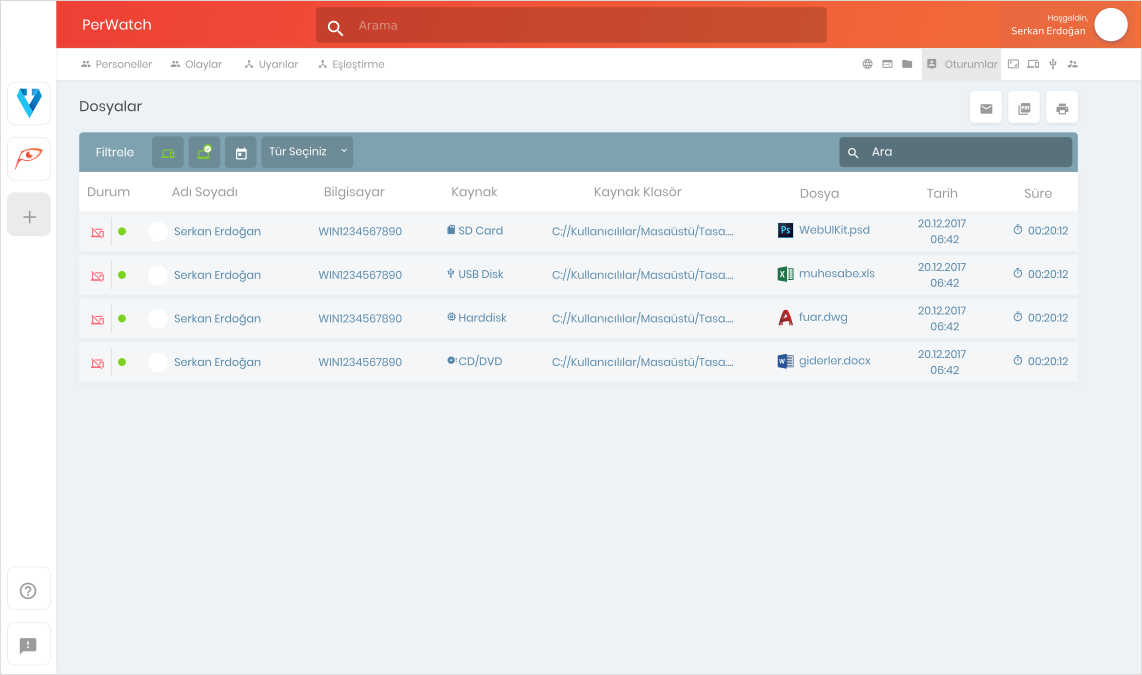 ACTIVE DOCUMENT TRACKING
Which document is your staff currently using actively? It can be Word, Excel or a design file. If the program provides this file structure, Perwatch captures it and presents it to you.

✪ Allows reporting of files associated with applications.
✪ It reports to you how much time the staff actually spends with which document or file.
✪ It makes active reporting with file name and extension.
✪ It gives you information about files in these applications, beyond editors or design programs.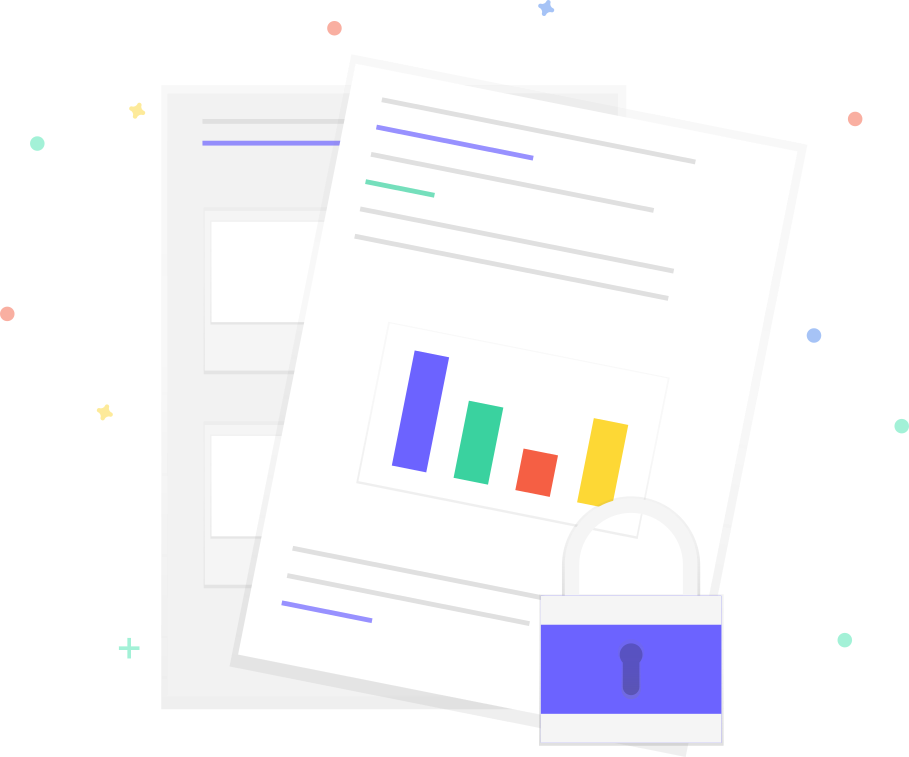 FILE ACCESS CONTROL
It reports to you, up to date and time, when the computer or defined users accessed which file and what changes they made in the file. You have complete control over the deletion, modification or creation phases of files. You can prevent possible data loss or misunderstandings by issuing detailed reports at any time.

✪ Shows who is accessing which file.
✪ It presents in detail what was done to the file (Deletion, modification, creation).
✪ It makes SIEM processes easier.
✪ It allows tracking unnecessary and unwanted file accesses.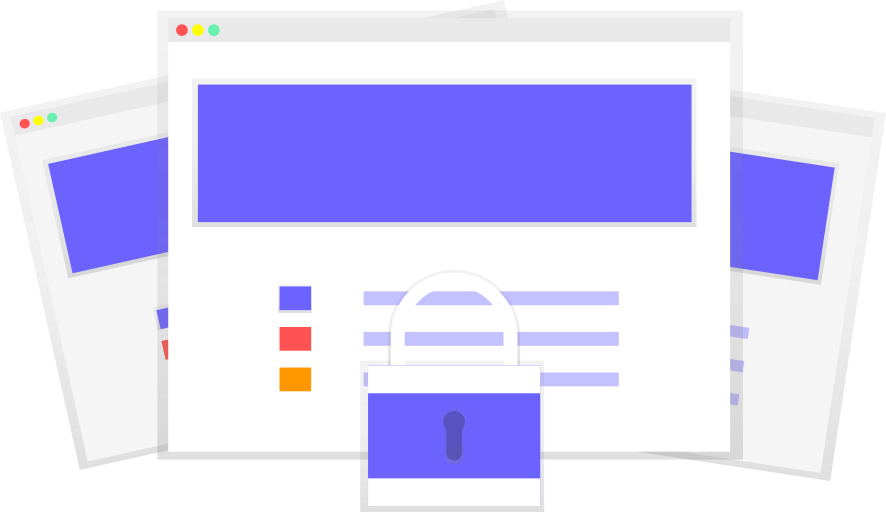 WEB FILTER
You can save web pages that you do not want to be accessed and prevent users from accessing these pages.

✪ Allows you to block any web page you want
✪ It can do HTTPS filtering.
✪ With its easy interface, a blocked URL can be reopened at any time.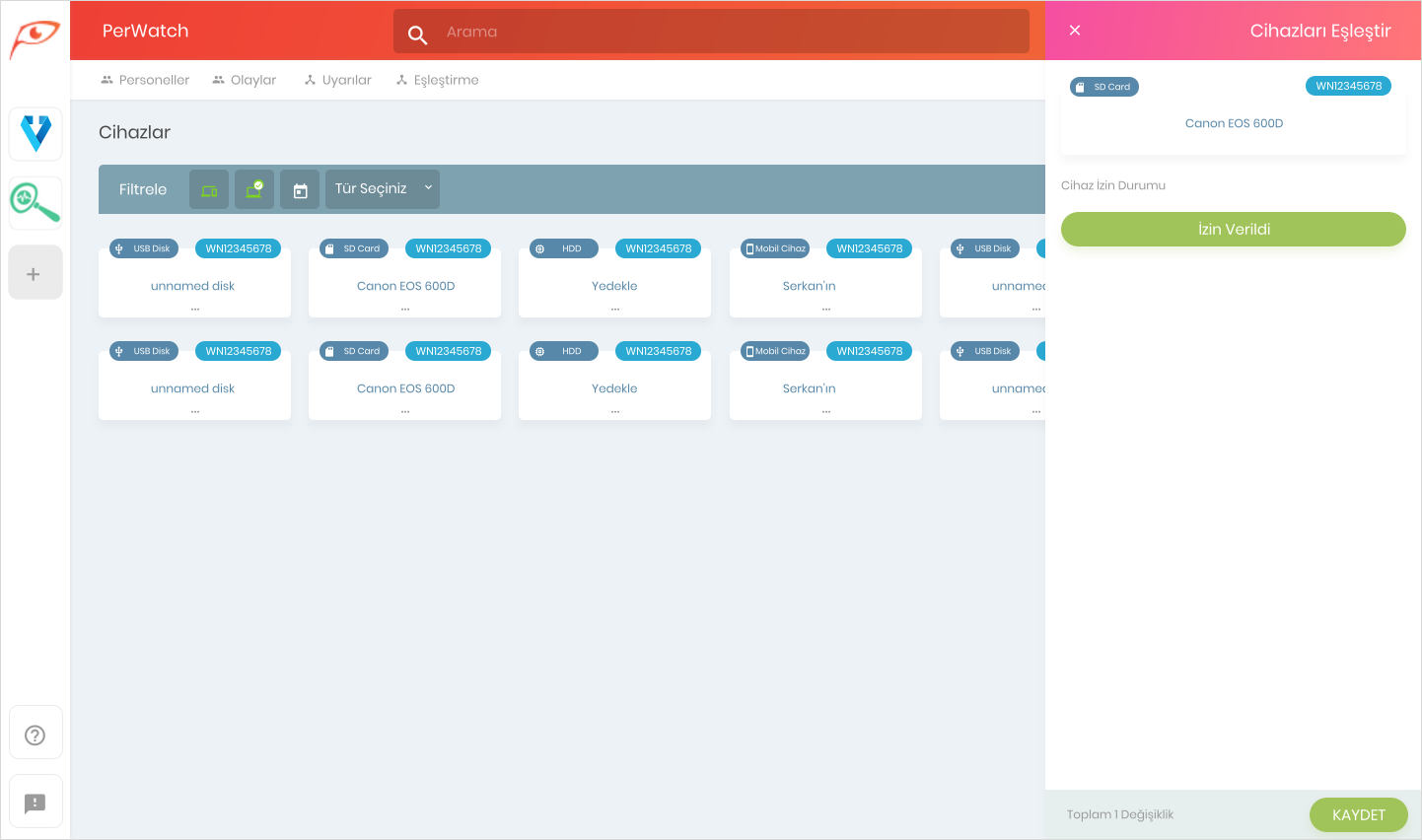 USB MEMORY BLOCK
It blocks USB memory devices (phone/removable memory/hdd etc.) that are not registered to the system. It only allows the use of memory devices that you have registered. Thus, it both helps to protect data and prevents pests such as viruses that may come from USB devices. It also records every device plugged into the systems and the time it is plugged in.

✪ The activities of the USB memory inserted into the computers and information such as which device and when it was inserted are tracked.
✪ With the USB memory rule, all enterprise-wide USB flash drives can be blocked if desired.
✪ Even if the flash disks are blocked, other usb devices will continue to work without problems.
✪ One or more USB devices may be allowed for enterprise-wide processing.
✪ USB sticks can be set as read-only. Thus, while copying can only be made from the USB memory to the computer, it is not possible to copy files from the computer to the USB memory.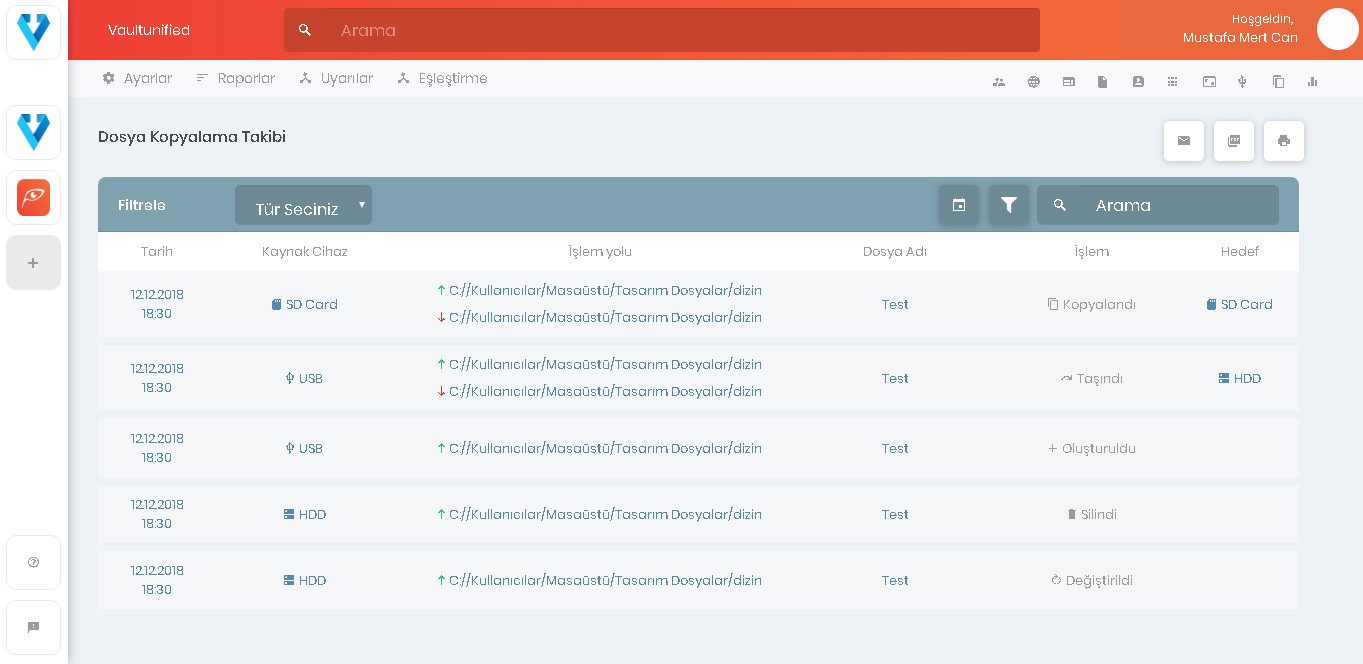 FILE COPY TRACKING
Saves copies made to USB memory devices (phone/flash drive/hdd). It notices and warns you when your file is attempted to be uploaded to a website. If you want, it notifies you when certain files are copied. It is at the forefront of data protection.
✪ With file tracking, it records the copied file and by whom.
✪ Shows the source and destination folders of the copied files.
✪ Lists which device the copy was made to.
✪ It reports the date and time of the transaction in detail.
✪ It allows you to get quick reports.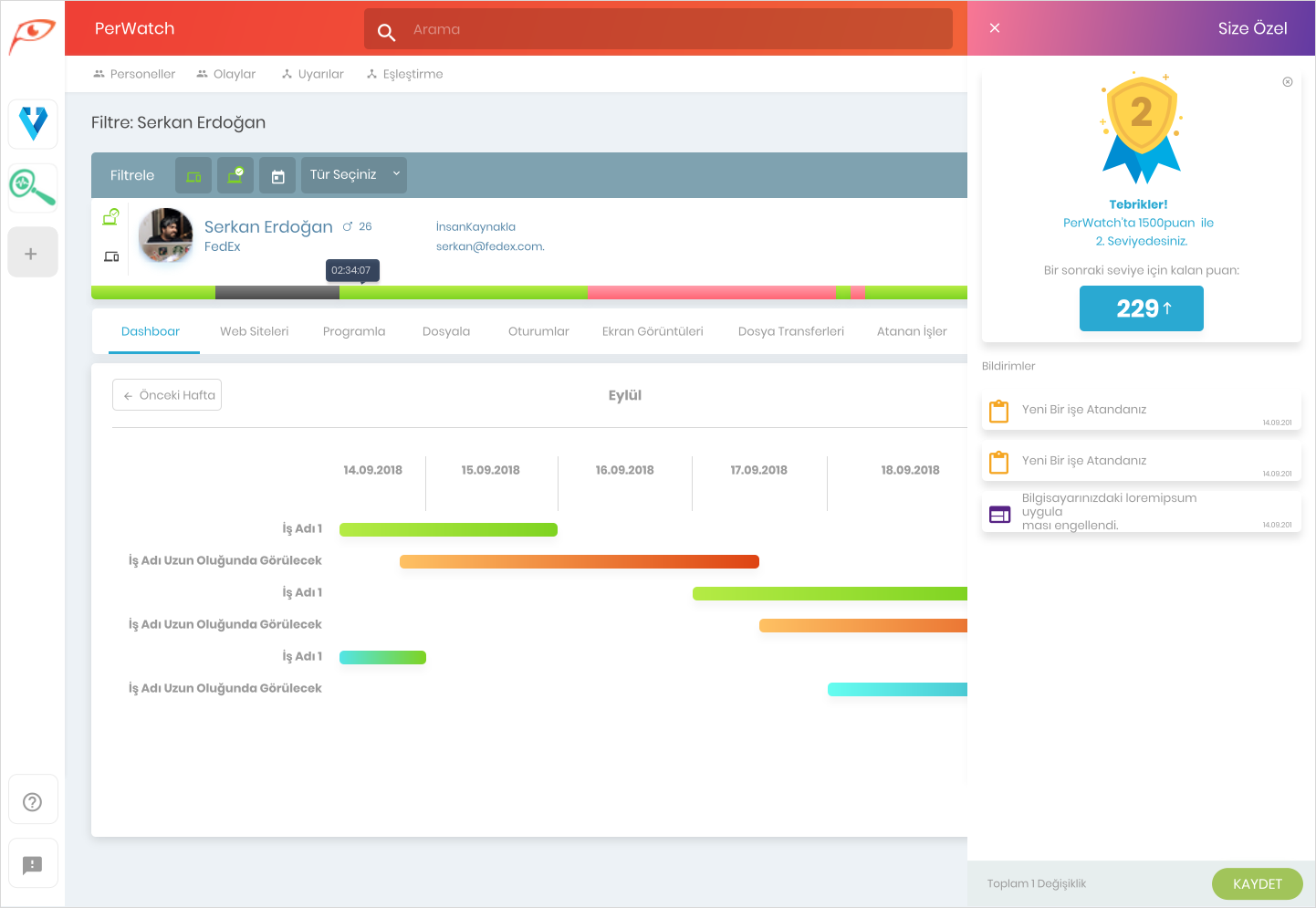 PERSONNEL SCORE
It scores the computer and the personnel connected to it under the conditions you set. It allows you to identify the personnel who spend their time with work more healthily.

✪ It scores your staff based on the status of their use. Useful uses will earn points for the company, while useless uses will not earn points.
✪ With the useful and useless grouping system, you can create the appropriate scoring structure for your business.
✪ You can create rules specific to only one department or device/personnel. Example: Social media reachs may be considered useful for marketing, but set up to be useless for other users.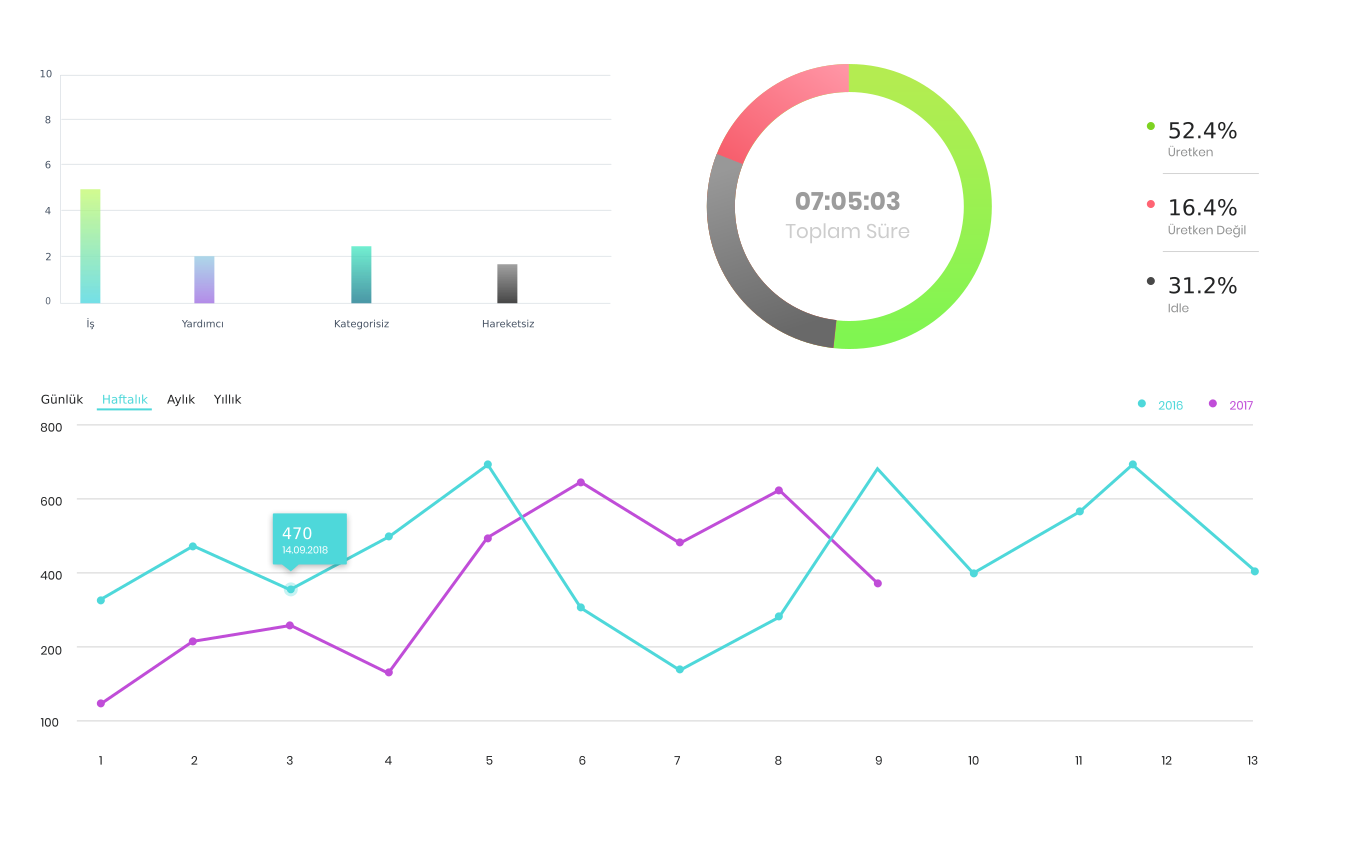 DETAILED REPORTS
Your user activities are reported in detail. You can access these reports at any time, download them to your computer or have them received by email.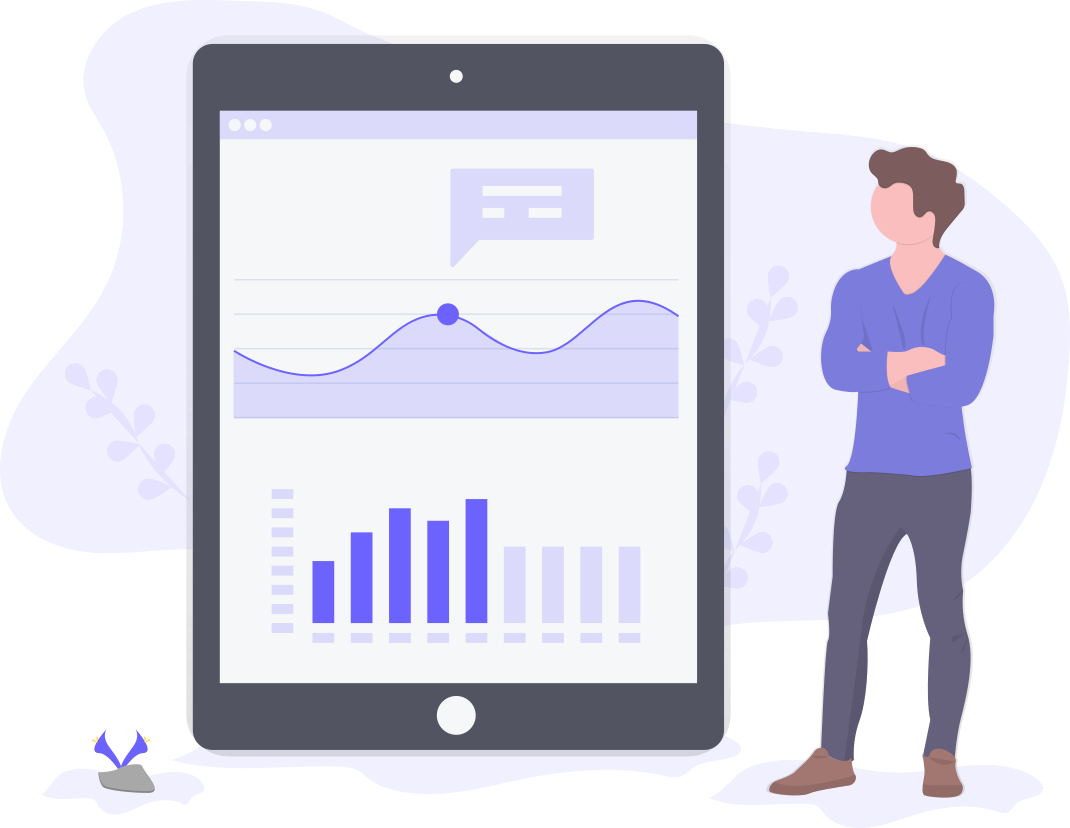 AUTOMATIC REPORT OPTION
Get your reports automatically at the times you specify. It automatically sends the weekly or monthly reports you set to your e-mail address.

● Live Desktop Monitoring
● Detail (RAW) Usage Logs
✚ 4 USD
✚ 4 USD
✚ 4 USD
✚ 4 USD
-
● Company Performance Reports
● Intelligent APP Categorization
● Labor Productivity Analysis
● Dynamic Efficiency Reporting
© 2021 All rights reserved.