vrteknoloji.com
The world's number 1 health tourism CRM!

All solutions that your company needs for health tourism is on VRTeknoloji.com

Software Bitrix24 will manage all the processes of your company!

vrteknoloji.com
What are your needs in health tourism?
Facebook Lead Integration
%100 PERFORMANCE
Make the integration of your potential customer ads on Facebook within 5 minutes.
Social media messages
%100 SUCCESS
Integration with all your messages from Facebook Messenger and Instagram DM!
whatsapp
%100 PRODUCTIVITY
You can also integrate Bitrix24 with WhatsApp, and record all instant correspondence and past conversations.

(Subject to additional fee.)

AUTOMATION
%100 AUTOMATIC
Auto your business processes!
Automatic search planning, e-mail planning, reminders, documents, offers and more ...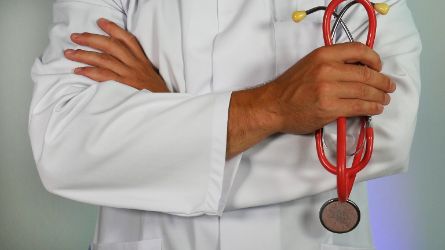 Always for better ...
VRTeknoloji is the technology partner of your company that produces special solutions for your company, always conducts continuous research and development for the better and more quality.
Can I assign general Lead to different users?
Certainly!
While making Facebook Lead integration, you can distribute the data to different users, while at the same time you can assign user assignments according to the language of the forms according to their language.

Can I answer messages from social media accounts from Bitrix24?
Definitely!
After connecting your social media accounts (Facebook, instagram) with Bitrix24, you can respond instantly to all messages.

In addition, if the user who meets the incoming messages is not knowledgeable about the subject, he may convey the interview to the user who will be interested in the subject, include it in this post, or remain an observer.

With our package, including human resources, you can get the report of your staff's starting work, exit and break hours.
In addition, you can also check the time spent on your staff, observer appointment, participant adding, time planning and time spent on this task, and you can get a productivity report according to your staff.

Of course, you can also check the details of the stage of the customers in which your personnel are interested in and which stage passes through.

The list of tasks that your staff will do, the list of meetings and the visit plans, that is, the company calendar is also under your control.

Is there a telephone integration?
Let's think of a scenario!
Social media integration has been made and assigned to users according to the languages, users have contacted with customers with e-mail or WhatsApp, and now you have reached a call point on the phone, you can call directly through Bitrix24.

In addition, all sound recordings will be saved, and you can listen to them.

(Also has a number rental for different countries through Bitrix24)

Is there WhatsApp integration?
You can use Fully Integrated WhatsApp with Bitrix24!
You can contact your staff directly through WhatsApp, provide all interviews and check them through Data.

You can also send automatic messages such as login message and reminder message to your customers with our automations.

(Subject to additional fee.)

SOCIAL MEDIA
Get messages from your customers directly at Bitrix24 by connecting your social media accounts and messaging applications. Each chat can be automatically converted into an agreement and the message history is saved on CRM.
Tasks and Projects
Follow all the works that walk within your company with your duty and project management!
TELEPHONE
Connect your phone to Bitrix24 CRM, save all incoming calls and add to your CRM as a new agreement.
E-MAIL
Connect your email to Bitrix24 CRM. All e-mails from new customers are automatically recorded as agreements, while e-mails from your existing customers are added to the relevant agreements.

CRM FORMS
Collect your customers' requests on your website and have this information to be added to your CRM.
Document Templates
Doğrudan bir CRM anlaşmasından faturalar, fiyat teklifleri, sevkiyat beyanları ve diğer belgeleri oluşturun. Varsayılan şablonlarımızı kullanın veya kendinizinkini yükleyin

spa
Create invoices, price offers, shipment declarations and other documents directly from a CRM agreement. Use our default templates or install your own

drive
Enable file synchronization between your team members and departments to ensure that everyone has the latest versions of files.

Storage Integration
Integrate Bitrix24 with One Drive Google Drive, Dropbox and Box

MARKETING
Information of your customers by using features such as collective e-mail, sms, automatic voice search
Marketing with CRM segments
Create a customer segment in Bitrix24 and publish ads that target this segment directly.

SOCIAL NETWORK
Cooperate in a single online work area, communicate and share information; Just like you do on social media. It is extremely easy and intuitive, and it does not require any training.

Let's contact you!

Fill in the form to get information about our special solutions to your company, we will contact you immediately!
Contact